Job Purpose : To provide couple, individual and family therapy to clients seeking help in resolving intrapersonal and/orinterpersonal conflicts and/or situational stresses in their lives. Regulatory Requirements Master's Degree in Social Work, Counseling or a related field with a license as a Social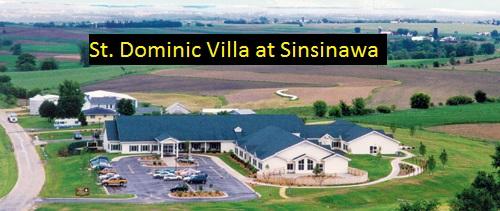 St. Dominic Villa is seeking a PRN LPN. St. Dominic Villa is located 10 minutes each from Dubuque, IA, East Dubuque, IL, Hazel Green, WI, Cuba City, WI, and Galena, IL.
Job Summary : Oversees insurance credentialing progress for agency. Performs other accounts receivable functions as assigned. Regulatory Requirements : High school diploma or equivalent required. Proficient at computer keyboarding and using software applications such as Microsoft Excel and Word. Pre
To function as team member by serving as role model, parental figure, and educator to the youth at the Lawther Academy.
Funding Payment Coordinator Hillcrest Family Services is a non-profit organization that assists adults and children in need of help. Every day, Hillcrest builds confidence in hundreds of people and families. We're a place where compassion is commonplace. Where our passion soars and faith restores. W
Technician provides general electrical, plumbing, carpentry, and small applicance repair to the various programs. Ability to lift 50 lbs. Must be an eligible agency driver and willing to travel during your shift as needed.
Provides direct clinical services to Clinic clients including exams, lab test follow up and the overall clinical coordination of services.