We are looking for excited, passionate people to join our team and provide a friendly, fun, and exciting experience to our guests! Situated in Dubuque's historic downtown and nightlife district, Diamond Jo Casino is a gaming, entertainment, and dining destination not to be missed! Our Players Club R
The Account Executive is responsible for developing new business and providing top-quality service to existing clients, including the analyzing of clients' insurance programs and the tailoring of insurance policies that fit the clients' needs.
Job Summary: Perform duties that support the goals and objectives of The Dubuque County Tobacco Use Prevention Community Partnership.
Job Purpose: To plan, direct, coordinate and provide whole health services to the clients of Integrated Health Home (IHH) Program.
At Clarke University, everything we do is focused on making an impact on students so they can positively impact the world. For students, it means a place where more than facts are studied – it means new ways of thinking are explored. For faculty and staff, it means more than just coming to wor
To be responsible for weekend operation of the facility and to serve as a role model, teacher and counselor for group home residents so that they will be able to live independently.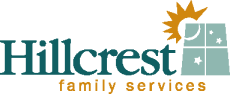 Provides specialized counseling, psychotherapy, consultation and evaluation services to children and adolescents in a school setting.
Galena Stauss Senior Care Community located in Galena, IL is looking for a part time and full time Certified Nurse Assistant. The Certified Nurses' Assistant will provide direct resident patient care activities under the direction of a registered nurse or licensed practical nurse. He/She will

Tschiggfrie Excavating is seeking Truck Drivers.•
To provide clinical, educational, and clerical support services in the Health Clinic. To provide clinical, educational, and clerical support services in the Health Clinic.